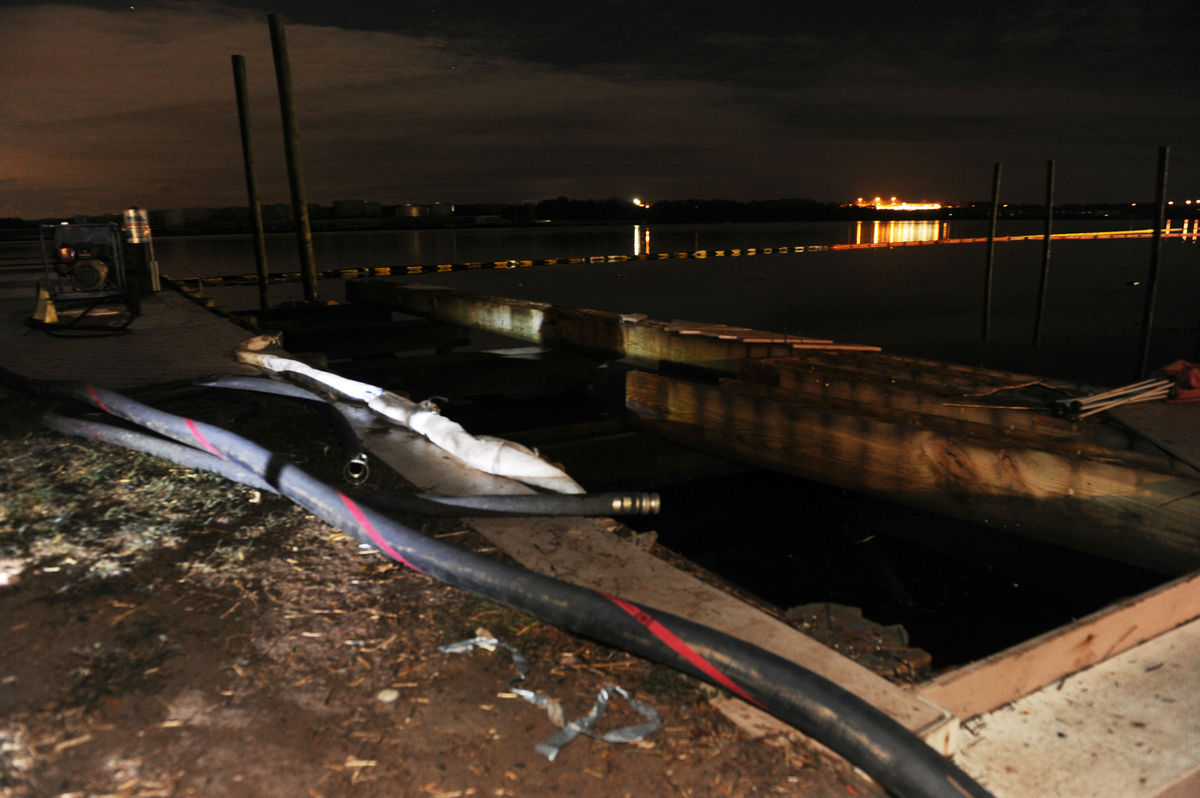 WOODBRIDGE TOWNSHIP, N.J. -– Workers continued to clean up diesel Wednesday night that was part of almost 350,000 gallons of fuel that spilled as a result of superstorm Sandy.
The Associated Press reported that the spill happened Monday night after a tank ruptured at a storage facility owned by Motiva Enterprises LLC, a joint venture of Shell and Saudi Refining Inc. Diesel spilled into the Arthur Kill, a narrow waterway separating New Jersey and Staten Island, according to the AP.
For many years, the Arthur Kill has suffered environmental contamination from nearby industries, including a major pipeline rupture in 1990 that resulted in the release of 567,000 gallons of home heating oil into the waterway.
via Arthur Kill Oil Spill: Hurricane Sandy's Surge Dumps Diesel Into New Jersey Waterway.