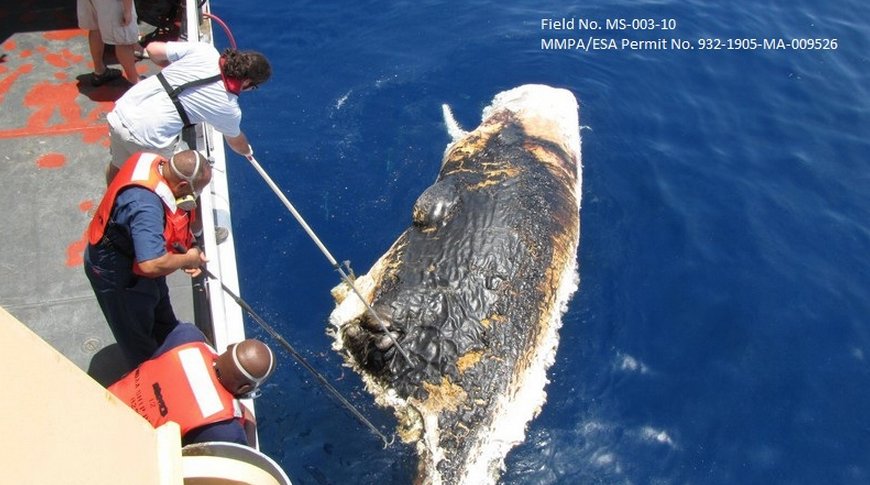 Photographs of a dead sperm whale found in the Gulf of Mexico a few weeks after the BP Deepwater disaster have reignited a debate as to the extent of the oil spill damage and the lasting consequences of the ecological tragedy.
On Wednesday, environmental organization Greenpeace released a series of long-anticipated photographs of a bloated and burned juvenile sperm whale that had been found dead on June 15, 2010 — seven weeks after the start of the BP Deepwater Horizon oil spill disaster.
Update Oct. 25, 1:48 p.m.:: On Thursday afternoon, BP emailed a statement to The Huffington Post in response to the whale photographs.
"As part of the Natural Resource Damage Assessment process, BP, in collaboration with state and federal trustees and several universities, participated in and fundedstudies of sperm whales and other large oceanic marine mammals from 2010 – 2012," wrote Ray Melick, BP's Director of Media and Communications.
Data from those studies, which include aerial surveys and vessel-based observations, is currently being evaluated, the statement continued.
via Photos Of Dead Sperm Whale Found In Gulf Raise Questions About Truth Of BP Oil Spill Disaster PHOTOS.