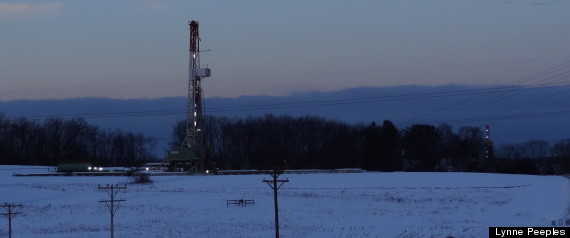 The natural gas rush is on in Pennsylvania, as well as in a growing number of other shale gas-rich states such as Texas, Wyoming and Colorado. New York and Illinoisare primed to join in. For residents living near the drilling, the easy money to be had by ceding their land to drillers often competes with their concerns about drilling's impact on their health and well-being.
The Huffington Post's own reporting, conducted on the ground and through digital call-outs to local residents, shows a wide range of opinions about fracking. Surveys support that split over the boom.
via Fracking In Pennsylvania Sets Up Dilemma For Locals: Quick Money Or Long-Term Health Concerns?.