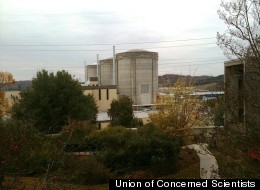 A number of nuclear safety advocates who have looked into the matter in recent weeks have echoed their complaints, and a collection of documents obtained by The Huffington Post — including a 4-year old internal communication plan for NRC officials seeking to head-off criticism of its handling of the dam threat, as well as detailed correspondence between Criscione and NRC leadership on the issue — appears to lend credence to the engineers' concerns.
Taken together, the documents and charges shed new light on an agency that has been repeatedly criticized for allowing plant owners to delay crucial safety improvements for years, and for diligently withholding information not as a way of protecting the public interest, but as a way of protecting itself.
via Nuclear Power Whistleblowers Charge Federal Regulators With Favoring Secrecy Over Safety.